Modern professional search and recruitment services for leadership level roles and other key positions.
Pointer Search Finland purpose and client promise
Pointer Search aims to improve leadership in Finland by providing sustainable solutions for companies' growth and leadership needs.
We help our clients to find the leaders of today and tomorrow.
Our approach is efficient, humane, and straightforward. All parties are informed in a timely manner. Our results are based on data-driven and strong market analysis approach.
Pointer Search Finland was established in October 2018 as an independent company. It is owned by the same parties as Odgers Berndtson Finland. Terhi Klemetti leads Pointer Search Finland and the clients include growth and start-up companies, SME's, established and listed companies.
Odgers Berndtson is the second largest executive search firm in Europe. The Odgers Berndtson Group has more than 50 offices around the world. Odgers Berndtson is recognized as one of Finland's top search firms and it has operated in Finland since 1990.
Our company culture is lean and heavy on substance.
New opportunities and feedback
To join our candidate database at Pointer Search Finland/Odgers Berndtson, please send your CV to pointer@pointersearch.fi
We are always looking for new ways to improve our services and appreciate your feedback. Send your feedback from here.
We keep our clients informed about the process all the time by sending a weekly report and communicating actively with all parties involved.
We are easy to approach

We are easy to work with

We treat both candidates and clients equally
We are nimble

We are agile

We deliver excellent results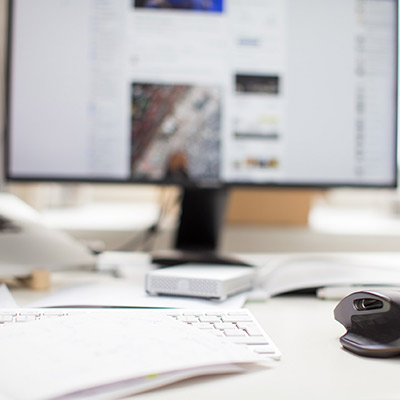 We work relentlessly towards a superb solution

We have a flexible approach for clients needs

We deliver excellent results together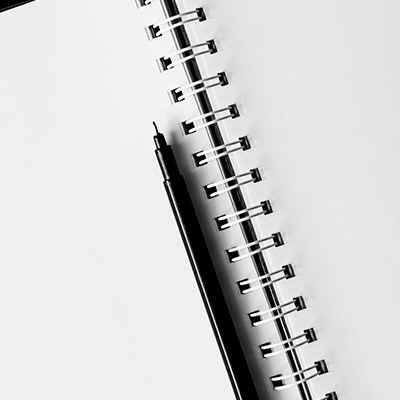 Transparent process for candidates and clients

Open and timely communication

Up-to-date information to all parties
Terhi Klemetti
Managing Partner
Terhi Klemetti executes leadership and executive searches for clients within the technology, software, professional and financial services, private equity and other industries. She has over 10 years experience in international executive search.
Terhi has acted as a trusted Human Resources leader in various leadership teams during years 2003-2015 both in Finland and abroad. She has gained her wide work experience from both start-ups and publicly listed companies such as Jolla, Nokia and ABN Amro/Fortis/Alfred Berg & CRF Health. She has worked in software, IT/telecom, banking and professional services industries. Terhi started her career in executive search at Heidrick & Struggles where she awarded at as the best performing Senior Associate in Europe.
Terhi has Bachelor's degree in Business Administration and additional courses in e.g. HR Strategy, Change Management and Board of Directors in Aalto University. Terhi speaks excellent English, good Swedish and she can get by in French and Italian.
Gergely Nagy
Head of Research
Gergely has been working in executive search since 2015. He started at Egon Zehnder in Budapest as a senior researcher covering assignments in Hungary, CEE/SEE and broader EMEA. He started with Odgers Berndtson in Helsinki in early 2018. Additionally, from late 2018 Gergely also supports Pointer Search.

Gergely previously worked in Brussels for an NGO as a communications associate and as a business-financial journalist at the most read Hungarian economic weekly. He completed his BA and MA studies in social science and international economics in Hungary, Scotland and the Czech Republic. Gergely speaks Hungarian, English, Italian, understands Portuguese and is learning Swedish.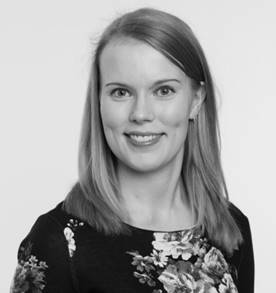 Anni Nelimarkka
Assistant & Research Associate
Anni started her career in executive search in August 2016, originally as an assistant. At Pointer Search, Anni will focus on research work, candidate contacting among other daily administrative tasks. Anni finished her M. Soc. Sc. Degree from Social Psychology in the University of Helsinki in May 2016.
Anni speaks good English and she can get by in Swedish and French.
Pointer Search Finland
Bulevardi 5 A 2, 00120 Helsinki
Terhi Klemetti
terhi.klemetti@pointersearch.fi
+358 50 480 2401
Gergely Nagy
pointer@pointersearch.fi
+358 44 928 2269
Anni Nelimarkka
anni.nelimarkka@pointersearch.fi
+358 40 502 8167
Pointer Search Oy
Business ID: 2941962-2
VAT number: FI29419622
Ålandsbanken Ab
IBAN: FI78 6601 0010 5065 66
BIC: AABAFI22